RTA's Model Seder with the seniors at the WJCC is an annual communal highlight, to which both the seniors and students look forward. The huge crowd of seniors was enthralled with our 7th and 8th grade students, who displayed tremendous class and poise, gliding smoothly from delivering polished words of Torah to socializing with a table full of seniors to efficiently serving their new friends.
This year's event was the second one conducted in partnership with Jewish Family Services, who along with the Weinstein JCC assisted in every part of the program to help make this a beautiful example of inter-agency cooperation and a true Community Event.
The feedback from the seniors and volunteers from the JCC & JFS was over-whelming. They were effusive in their praise of our outstanding students – RTA could not ask for finer ambassadors in the Jewish community, and we are so proud of all of you!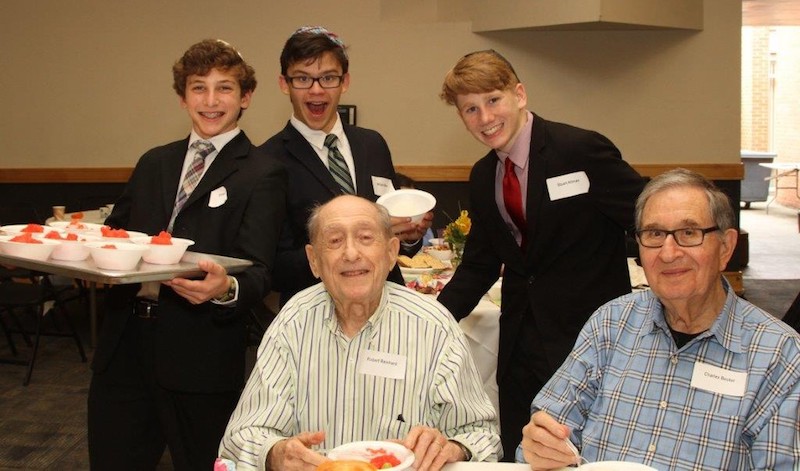 Our thanks to Mrs. Shari Barck for arranging the event, to Jewish Family Services for their partnership and assistance, to the JCC for hosting and participating, to Mr. Kenny Bendheim & Mrs. Ilene Paley for the delicious Seder meal, to Mrs. Helen Griffin for driving students from the JCC, and to our photographer extraordinaire – Mrs. Adrienne Winkelmann.