[fusion_builder_container hundred_percent="yes" overflow="visible"][fusion_builder_row][fusion_builder_column type="1_1″ layout="1_1″ background_position="left top" background_color="" border_size="" border_color="" border_style="solid" spacing="yes" background_image="" background_repeat="no-repeat" padding_top="" padding_right="" padding_bottom="" padding_left="" margin_top="0px" margin_bottom="0px" class="" id="" animation_type="" animation_speed="0.3″ animation_direction="left" hide_on_mobile="no" center_content="no" min_height="none" last="no" hover_type="none" link="" border_position="all"][fusion_text columns="" column_min_width="" column_spacing="" rule_style="default" rule_size="" rule_color="" class="" id=""]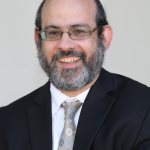 Rabbi Yosef Bart rejoined RTA and the Yeshiva of Virginia as Assistant Principal and teacher of Jewish studies in the fall of 2003. He received his Bachelors in Accounting and his Rabbinical Ordination from Yeshiva University, and his Masters degree in Jewish education at the Azrieli Institute of Jewish Education.
He served as an assistant rabbi in Savannah, Georgia before first joining the RTA faculty in 1998, where he taught for three years while serving as Rabbi of Young Israel of Richmond. During his two year absence from RTA, he taught Judaic studies at the Robert M. Beren Academy in Houston.
[/fusion_text][/fusion_builder_column][/fusion_builder_row][/fusion_builder_container]