[fusion_builder_container hundred_percent="yes" overflow="visible"][fusion_builder_row][fusion_builder_column type="1_1″ layout="1_1″ background_position="left top" background_color="" border_size="" border_color="" border_style="solid" spacing="yes" background_image="" background_repeat="no-repeat" padding_top="" padding_right="" padding_bottom="" padding_left="" margin_top="0px" margin_bottom="0px" class="" id="" animation_type="" animation_speed="0.3″ animation_direction="left" hide_on_mobile="no" center_content="no" min_height="none" last="no" hover_type="none" link="" border_position="all"][fusion_text columns="" column_min_width="" column_spacing="" rule_style="default" rule_size="" rule_color="" class="" id=""]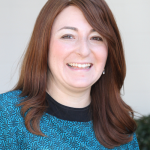 A native of Richmond, Virginia and an alumna of RTA and Shaarei Torah, Mrs. Sorah Plotnick is very excited to return to her hometown with her husband (also a native Richmonder and RTA alumnus) and their 4 children. Mrs. Plotnick has fifteen years of experience as an elementary school educator and guidance counselor. She taught Early Childhood in the Hebrew Academy of the Five Towns and Third Grade in the Torah Academy for Girls, and worked as Guidance Counselor in Prospect Park Yeshiva Elementary Division.
In her capacity as Guidance Counselor, she has counseled students individually, advised and trained teachers, and worked closely with school principals in handling student behavioral and academic issues. She graduated with honors from Queens College with degrees in Psychology and Education. In addition, she holds a New York State Teacher's Certification. Mrs. Plotnick is inspired to be able to join the RTA faculty and looking forward to once again becoming a part of the RTA family.
[/fusion_text][/fusion_builder_column][/fusion_builder_row][/fusion_builder_container]