[fusion_builder_container hundred_percent="yes" overflow="visible"][fusion_builder_row][fusion_builder_column type="1_1″ layout="1_1″ background_position="left top" background_color="" border_size="" border_color="" border_style="solid" spacing="yes" background_image="" background_repeat="no-repeat" padding_top="" padding_right="" padding_bottom="" padding_left="" margin_top="0px" margin_bottom="0px" class="" id="" animation_type="" animation_speed="0.3″ animation_direction="left" hide_on_mobile="no" center_content="no" min_height="none" last="no" hover_type="none" link="" border_position="all"][fusion_text columns="" column_min_width="" column_spacing="" rule_style="default" rule_size="" rule_color="" class="" id=""]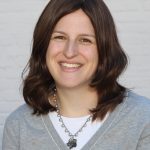 Mrs. Cantor is a proud RTA alumna and graduate of the Maggie L. Walker Governor's School. She earned her Bachelor of Arts in English Literature in Yeshiva University's S. Daniel Abraham Honors Program and her Master of Arts in Teaching of English from Columbia University's Teachers College.
Since receiving her Masters in 2012, she has taught middle school English in New York and high school English in Midlothian High School, including courses in AP English Literature and Honors English.
Mrs. Cantor's impressive credentials are matched by her sterling character and professionalism, all of which make us proud to welcome her as a member of the outstanding RTA faculty.
[/fusion_text][/fusion_builder_column][/fusion_builder_row][/fusion_builder_container]