[fusion_builder_container hundred_percent="yes" overflow="visible"][fusion_builder_row][fusion_builder_column type="1_1″ layout="1_1″ background_position="left top" background_color="" border_size="" border_color="" border_style="solid" spacing="yes" background_image="" background_repeat="no-repeat" padding_top="" padding_right="" padding_bottom="" padding_left="" margin_top="0px" margin_bottom="0px" class="" id="" animation_type="" animation_speed="0.3″ animation_direction="left" hide_on_mobile="no" center_content="no" min_height="none" last="no" hover_type="none" link="" border_position="all"][fusion_text columns="" column_min_width="" column_spacing="" rule_style="default" rule_size="" rule_color="" class="" id=""]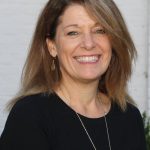 Mrs. MacAulay comes to RTA with extensive experience both in private school education, including eight successful years at All Saints Catholic School, as well as over 20 years of management experience at Virginia Blood Services.
She earned her Bachelor of Science in Marketing from Virginia Commonwealth University, and her Post Baccalaureate degree in Elementary Education from Mary Baldwin College.
In addition to her experience, talent and other fine qualities, Mrs. MacAulay's delightful personality gives us good reason to be confident that RTA's first graders are going to have an amazing year.
[/fusion_text][/fusion_builder_column][/fusion_builder_row][/fusion_builder_container]