[fusion_builder_container hundred_percent="yes" overflow="visible"][fusion_builder_row][fusion_builder_column type="1_1″ layout="1_1″ background_position="left top" background_color="" border_size="" border_color="" border_style="solid" spacing="yes" background_image="" background_repeat="no-repeat" padding_top="" padding_right="" padding_bottom="" padding_left="" margin_top="0px" margin_bottom="0px" class="" id="" animation_type="" animation_speed="0.3″ animation_direction="left" hide_on_mobile="no" center_content="no" min_height="none" last="no" hover_type="none" link="" border_position="all"][fusion_text columns="" column_min_width="" column_spacing="" rule_style="default" rule_size="" rule_color="" class="" id=""]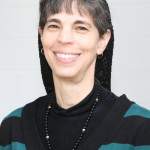 Mrs. Cantor received her Bachelors degree in Music from Oberlin College and Conservatory with a major in Violin Performance. Additionally, she attended Brovender's Women's Serminary in Israel. She has been a member of the Rosewood Trio and the Harrisburg Symphony Orchestra.
Mrs. Cantor taught at the Beth Tfiloh Day School, and at Chizuk Amuno, and Oheb Shalom, all in Baltimore. In Richmond, Mrs. Cantor has taught at Keneseth Beth Israel and Congretation Or Atid, and has been teaching at RTA since 1986 with intermittent years off to raise her children.
[/fusion_text][/fusion_builder_column][/fusion_builder_row][/fusion_builder_container]