[fusion_builder_container hundred_percent="yes" overflow="visible"][fusion_builder_row][fusion_builder_column type="1_1″ layout="1_1″ background_position="left top" background_color="" border_size="" border_color="" border_style="solid" spacing="yes" background_image="" background_repeat="no-repeat" padding_top="" padding_right="" padding_bottom="" padding_left="" margin_top="0px" margin_bottom="0px" class="" id="" animation_type="" animation_speed="0.3″ animation_direction="left" hide_on_mobile="no" center_content="no" min_height="none" last="no" hover_type="none" link="" border_position="all"][fusion_text columns="" column_min_width="" column_spacing="" rule_style="default" rule_size="" rule_color="" class="" id=""]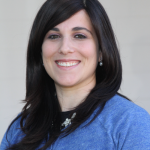 Mrs. Devorah Aronowitz has spent over a decade teaching Jewish studies, Hebrew language, and general studies to students ranging from pre-school through post-high school. She has taught in schools in South Africa, San Diego, Brooklyn, and Columbus, Ohio in addition to being a mentor and counselor for girls of all ages.
For the past two years she taught kindergarten at the Columbus Torah Academy in Columbus. Morah Aronowitz received her Bachelors from Thomas Edison State College and two teaching certificates from seminaries in Israel. Originally from Johannesburg, she is a bilingual, computer savvy, mother of four.
[/fusion_text][/fusion_builder_column][/fusion_builder_row][/fusion_builder_container]