You can help ensure Jewish tomorrows at Rudlin Torah Academy. All of us, regardless of age, wealth or affiliation, have the ability to leave a meaningful Jewish legacy. Your legacy gift of any size can be customized to fit your dreams, lifestyle, family and financial needs. 
HOW DO YOU PARTICIPATE? 
Reflect on your Jewish passions and your vision for a Jewish future.

 

Have a conversation with a Rudlin Torah Academy Legacy Team member.

 

Think about the ways to leave a future gift that make the most sense for you and your family.

 

Formalize your commitment by making the relevant change to your will, retirement account beneficiaries, life insurance policy or other estate plan.

 

Your legacy commitment can be a percentage of your estate or retirement account or a specific dollar amount.

 

Complete a Confirmation of Commitment form, available from a Legacy Team member.

 
AND THEN… 
Enjoy the appreciation of our school and the entire Richmond Jewish community and the nachas that comes from knowing you have taken a wonderful and important step to ensure Jewish tomorrows at Rudlin Torah Academy and beyond.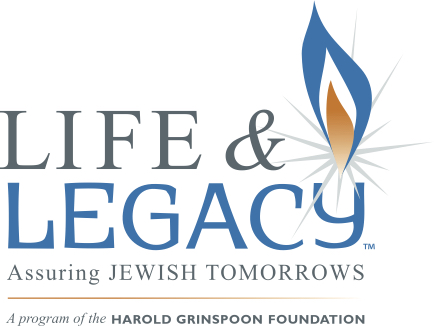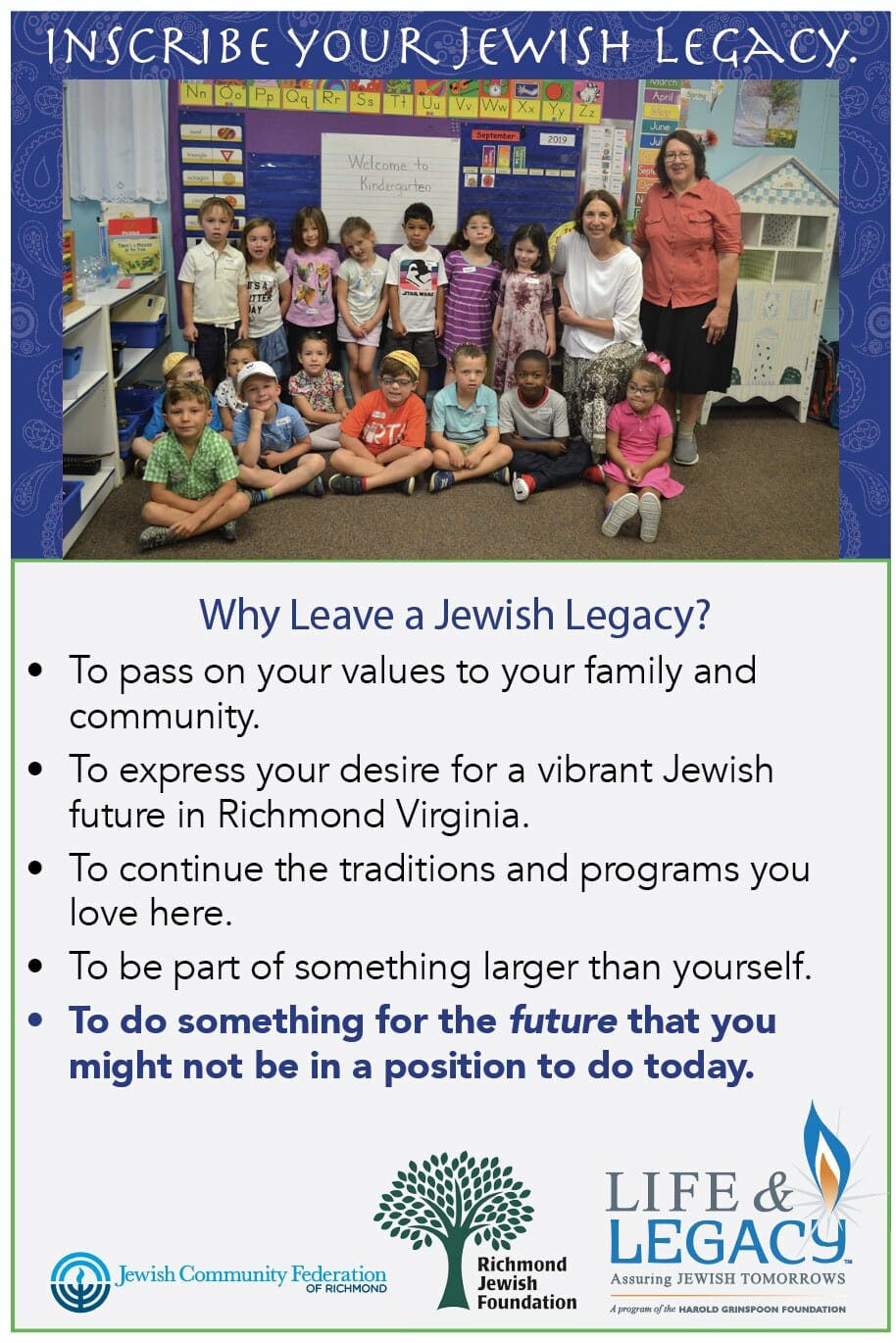 Life and Legacy is part of a national program to dramatically increase philanthropy to local Jewish organizations for the future. 
Did you know that most Jewish dollars are left to non- Jewish causes? Let's also provide for the vibrant future of the local Jewish organizations that enhance our lives today. 
Please contact any member of our Life & Legacy team to learn more: 
Robyn Galpern at (617) 905-7888
Rabbi Bart at (804) 901-1012

They'll be happy to talk to you about Life and Legacy!
Thank you to our Life and Legacy Members.
Ellen Renee and Louis Adams
Michael Aronowitz
Aliza and Rabbi Dovid Asher
Rivka and Rabbi Yosef Bart
Stuart and Joan Cantor
Marlena Cantor
Yonatan Cantor
Heather Dinkin
Elliot P. Fitzgerald
Robyn and David Galpern
Josh Goldberg
Brian R. Greene
Dina and Avi Gunzburg
Willa Kalman
Judy and Chuck Lessin
Ilana and Akiva Lessin
Richard and Ellen November
Josh and Suzanne Peck
Gail and Jim Plotkin
Elliot Plotnick
Keith Rakofsky
Yosef Saar
Elizabeth and Eric Shoenfeld
Jerry Simonoff
Sandra Sisisky
Beverley and Jerry Soble
Karen Napiantek Wharton, MD
Tony Wharton
Bob Weisberger
Rebecca Kalman-Winston and David S. Winston
Anonymous (16)
 It is with deep appreciation that RTA acknowledges and salutes the generosity of all our Life & Legacy donors. Commitments are simple to make and may help our school through immediate monetary benefit as well as reinforcing our vision to provide a stellar education for every Jewish child for generations to come.