[fusion_builder_container hundred_percent="yes" overflow="visible"][fusion_builder_row][fusion_builder_column type="1_1″ layout="1_1″ last="yes" spacing="yes" center_content="no" hide_on_mobile="no" background_color="" background_image="" background_repeat="no-repeat" background_position="left top" hover_type="none" link="" border_position="all" border_size="0px" border_color="" border_style="" padding_top="" padding_right="" padding_bottom="" padding_left="" margin_top="" margin_bottom="" animation_type="" animation_direction="" animation_speed="0.1″ animation_offset="" class="" id="" min_height=""][fusion_text columns="" column_min_width="" column_spacing="" rule_style="default" rule_size="" rule_color="" class="" id=""]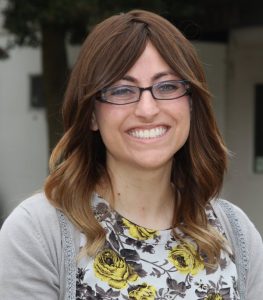 Mrs. Sherman received her Bachelors Degree in biology from Yeshiva University-Stern College and her Masters in Education from the David J. Azrieli Institute of Education and Administration. Prior to this she spent two years in Israel programs, Midreshet Tehillah and Shalhevet. She has taught in three all-girl high schools; Shearim of Phoenix (2010-2012), Torah High School of San Diego, (2012-2013) and Shaarei Torah of Richmond (2014-2015).
She currently is the City Director of Richmond's NCSY/Jewish Student Union, has received acclaim for directing two highly successful Shaarei Torah drama productions, and also coordinates adult learning opportunities in Richmond.
[/fusion_text][/fusion_builder_column][/fusion_builder_row][/fusion_builder_container]