[fusion_builder_container background_color="" background_image="" background_parallax="none" enable_mobile="no" parallax_speed="0.3″ background_repeat="no-repeat" background_position="left top" video_url="" video_aspect_ratio="16:9″ video_webm="" video_mp4="" video_ogv="" video_preview_image="" overlay_color="" overlay_opacity="0.5″ video_mute="yes" video_loop="yes" fade="no" border_size="0px" border_color="" border_style="" padding_top="20″ padding_bottom="20″ padding_left="" padding_right="" hundred_percent="no" equal_height_columns="no" hide_on_mobile="no" menu_anchor="" class="" id=""][fusion_builder_row][fusion_builder_column type="1_1″ background_position="left top" background_color="" border_size="" border_color="" border_style="solid" spacing="yes" background_image="" background_repeat="no-repeat" padding="" margin_top="0px" margin_bottom="0px" class="" id="" animation_type="" animation_speed="0.3″ animation_direction="left" hide_on_mobile="no" center_content="no" min_height="none"][fusion_alert type="custom" accent_color="" background_color="#f7f779″ border_size="2px" icon="fa-leanpub" box_shadow="yes" animation_type="bounce" animation_direction="left" animation_speed="0.2″ animation_offset="" class="" id=""]On June 7th, 2016 we celebrated Rudlin Torah Academy's 50th Anniversary Gala – a golden celebration of tradition, resilience & growth.[/fusion_alert][fusion_text]Jewish day school education is vital to the future of the Richmond Jewish community and Judaism worldwide, Will Recant, an inter- nationally renowned disaster relief expert, told an audience of nearly 200 at Rudlin Torah Academy's 50th anniversary Chesed Award Gala on June 7 at the Weinstein JCC.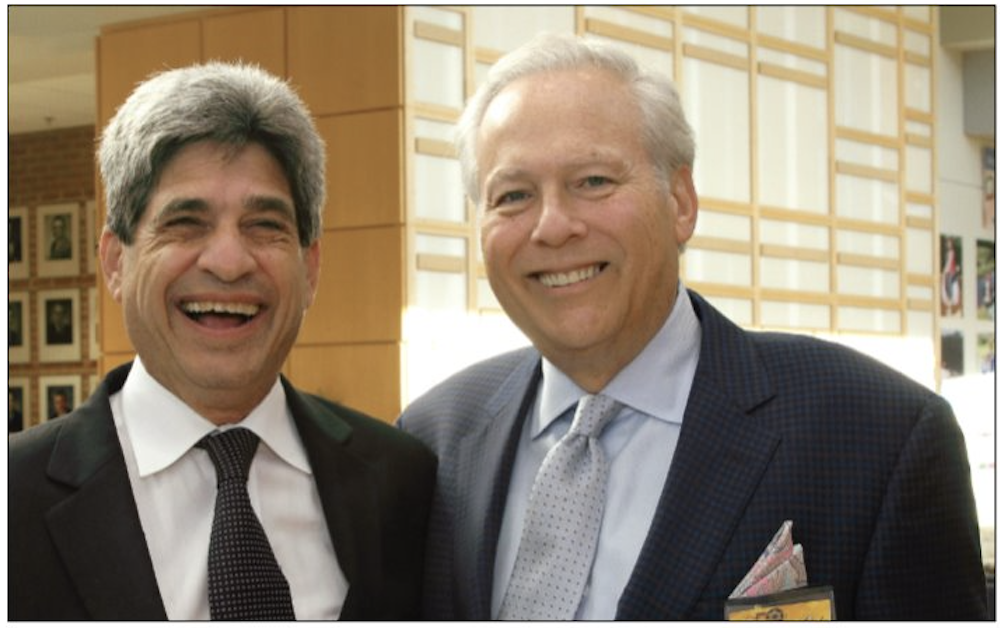 "I had the privilege of going to a Jewish day school. I had the privilege of learning Torah, although I didn't really understand it until later … I came to understand my Jewish education was one of the great as- sets of my life," noted Recant, the evening's keynote speaker.
Recant, assistant executive vice president of the American Jewish Joint DistributionCommittee (JDC, or "the Joint" as it is widely known), serves as the senior staff person for all of the JDC's non-sectarian and disaster relief programs. He coordinates projects relating to the rescue, relief and renewal of Jewish communities worldwide.
Recant was introduced by Susan and Mark Sisisky, who generously sponsored the Chesed Gala. Mark Sisisky is secretary of the board of the JDC, and both have traveled with Recant on missions to Jewish communities worldwide. In introducing Recant, Susan Sisisky described him as "a force of nature." She noted he spends half of every year traveling for the Joint, to places including Rwanda, Ethiopia, Iraq and India.
RTA was founded in 1966 by Milton Marder, Abraham and Emil Dere and other members of the Richmond Jewish community, as Richmond Hebrew Day School. Marder, whonow lives inMaryland, appeared in a video shown at the dinner about the school's history.
"Our goal was a school that would provide a superior secular program coupled with a superior program in Jewish studies,"Marder said in the video. "We had to sell the concept. The idea of a day school just didn't exist in anybody's mind not in Richmond."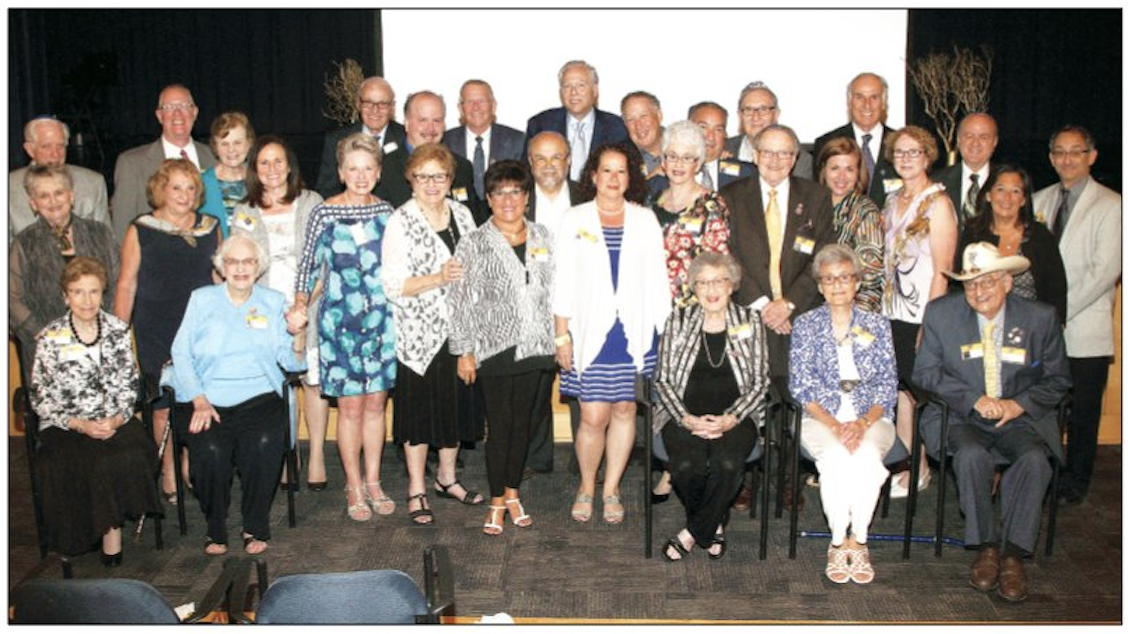 RTA did not bestow a Chesed Award this year, choosing instead to honor all of its past Chesed honorees and past presidents.More than 50 honorees (or their immediate family) and past presidents attended the dinner and gathered for group photographs marking the occasion.
RTA's current president, Bob Weisberger, noted in his remarks that the JDC brought him and his parents to theUnited States from a displaced per- sons camp in Eastern Europe, when he was just a small child, in the years afterWorldWar II. Weisberger showed photos of his family and a slide of his JDC card from the journey.
Recant, the son of Holocaust survivors, told of his father's harrowing journey through wartime Europe and the Soviet Union, ultimately serving in the Soviet Army at Stalingrad before returning home to find that his entire family had been killed at Treblinka. Recant said that his grandfather's last words to his father were, "Never forget you are a Jew."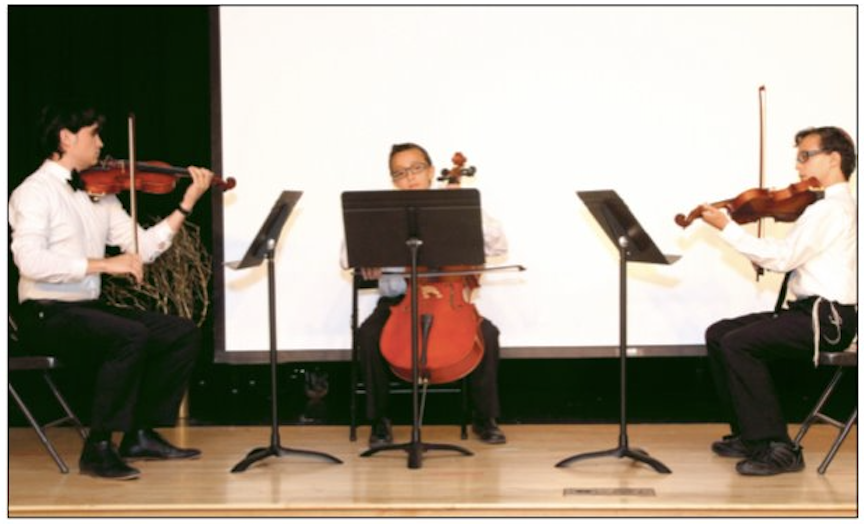 "The kids that are going to your school can walk into any synagogue, any day school in the world and they will be part of the nation of Israel," he said. "Your kids are a light unto the nation. Your kids are the future leaders of the community. May the next 50 years be as bright as the last 50 years which led you to this point."
RTA was founded in 1966 as RichmondHebrewDay School with a kindergarten and first grade class. Today, in its new quarters at 3809 Patterson Avenue, the school has 101 students in K-8, routinely tests above the 90th percentile on standardized tests, and sends its graduates to the region's best specialty high schools every year.
RTA – Richmond HebrewDay School, is located at 3809 Patterson Ave., Richmond. For more information, visit www.rudlin.com
[/fusion_text][/fusion_builder_column][/fusion_builder_row][/fusion_builder_container][fusion_builder_container background_color="#f2e8a7″ background_image="" background_parallax="none" enable_mobile="no" parallax_speed="0.3″ background_repeat="no-repeat" background_position="left top" video_url="" video_aspect_ratio="16:9″ video_webm="" video_mp4="" video_ogv="" video_preview_image="" overlay_color="" overlay_opacity="0.5″ video_mute="yes" video_loop="yes" fade="no" border_size="0px" border_color="" border_style="solid" padding_top="5″ padding_bottom="5″ padding_left="" padding_right="" hundred_percent="no" equal_height_columns="no" hide_on_mobile="no" menu_anchor="" class="" id=""][fusion_builder_row][fusion_builder_column type="1_2″ last="no" spacing="yes" center_content="no" hide_on_mobile="no" background_color="" background_image="" background_repeat="no-repeat" background_position="left top" hover_type="none" link="" border_position="all" border_size="0px" border_color="" border_style="" padding="" margin_top="" margin_bottom="" animation_type="" animation_direction="" animation_speed="0.1″ animation_offset="" class="" id=""][fusion_youtube id="1cLtpxSiETI" width="500″ height="350″ autoplay="no" api_params="" class=""/][fusion_text]
View the RTA 50th Anniversary Video
[/fusion_text][/fusion_builder_column][fusion_builder_column type="1_2″ last="yes" spacing="yes" center_content="no" hide_on_mobile="no" background_color="" background_image="" background_repeat="no-repeat" background_position="left top" hover_type="none" link="" border_position="all" border_size="0px" border_color="" border_style="" padding="" margin_top="" margin_bottom="" animation_type="" animation_direction="" animation_speed="0.1″ animation_offset="" class="" id=""][fusion_code]PGlmcmFtZSBzcmM9Imh0dHBzOi8vcGhvdG9vcHNieWFkcmllbm5lLnNtdWdtdWcuY29tL2ZyYW1lL3NsaWRlc2hvdz9rZXk9d3RTOHh3JmF1dG9TdGFydD0xJmNhcHRpb25zPTAmbmF2aWdhdGlvbj0wJnBsYXlCdXR0b249MCZzcGVlZD0zJnRyYW5zaXRpb249ZmFkZSZ0cmFuc2l0aW9uU3BlZWQ9MiIgd2lkdGg9IjQwMCIgaGVpZ2h0PSIzMDAiIGZyYW1lYm9yZGVyPSJubyIgc2Nyb2xsaW5nPSJubyI+PC9pZnJhbWU+[/fusion_code][fusion_text]
[/fusion_text][/fusion_builder_column][/fusion_builder_row][/fusion_builder_container]