[fusion_builder_container hundred_percent="yes" overflow="visible"][fusion_builder_row][fusion_builder_column type="1_1″ last="yes" spacing="yes" center_content="no" hide_on_mobile="no" background_color="" background_image="" background_repeat="no-repeat" background_position="left top" border_position="all" border_size="0px" border_color="" border_style="" padding="" margin_top="" margin_bottom="" animation_type="" animation_direction="" animation_speed="0.1″ class="" id=""][fusion_text]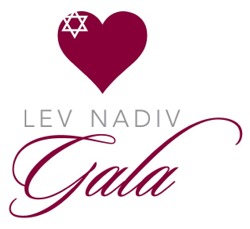 The school's Lev Nadiv Gala will be held Sunday, May 31, at 6 p.m. at the Weinstein JCC. The keynote speaker and entertainment will be David Krohn, a Juilliard-trained opera baritone originally from Hampton Roads and now living and working in Seattle, WA.
Ellen Renee Adams has devoted her life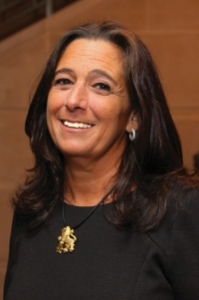 to enriching and improving the Richmond Jewish community. She has served on the boards of JFS Richmond, the Weinstein JCC, Temple Beth-El, Rudlin Torah Academy, and BBYO, and served as the women's campaign chair for the Jewish Community Federation of Richmond.
A deep personal commitment to Jewish education has been a hallmark of Ellen Renee's career. She was president of RTA for six years and has previously received the school's ABCD (Above and Beyond the Call of Duty) award. She taught at the JCC for 12 years and at Chabad of Virginia for three years. She has a BS in Education from the University of Georgia. She received the Bernstein Volunteer Leadership Award and the Leroy B. Goldberg Leadership Award from the JCC.
Ellen Renee is married to Louis Adams and has three daughters, Jennifer, Rebekah, and Stefanie, all of whom graduated from RTA. She also has extensive family ties and a wide circle of friends across Richmond; there is hardly anyone she doesn't know.
RTA is proud to honor Ellen Renee Adams for her strong spirit of chesed.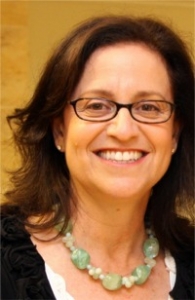 The ABCD (Above and Beyond the Call of Duty) Award will go to Rebecca Kalman-Winston, who has taken on many jobs and projects at RTA. She is a past president of the school and has played an integral part in its promotion, recruitment and fundraising efforts, including the Lev Nadiv Gala. She also helped create and launch the annual Run-a-Latke 5K race.
RTA's Years of Dedication award will be given to Mrs. Susan Schaefer, who has taught math, science and other subjects at the school for 20 years.
David Krohn, the keynote speaker and entertainment for the gala, is a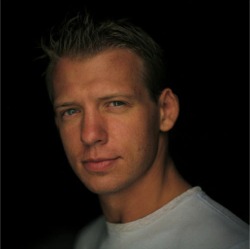 baritone opera singer, originally from Hampton Roads and now part of the cast of Seattle Opera. His father, Rabbi Philip Krohn (obm), led Gomley Chesed Congregation in Portsmouth for 25 years. David Krohn attended Hebrew Academy of Tidewater, graduated from Norfolk Collegiate and, after following in his father's footsteps as a cantor, went on to train professionally as an opera singer, earning a bachelor's degree from Peabody Conservatory and a master's degree from The Juilliard School. He routinely tours across Europe, Canada and the United States, and has performed with the New York Philharmonic at Carnegie Hall.
Located at 3809 Patterson Avenue, Richmond, Rudlin Torah Academy is in its 49th year of providing quality full-time elementary education to Jewish children in the Richmond area. It was chartered in 1966 as the Richmond Hebrew Day School. The Academy is accredited by the Virginia Association of Independent Schools. RTA students continue to excel in national standardized testing with classes generally performing above the 90th percentile.
For more information about the Lev Nadiv Gala, please call 353-1110. Tickets are $125 per person.[/fusion_text][/fusion_builder_column][fusion_builder_column type="1_1″ background_position="left top" background_color="" border_size="" border_color="" border_style="solid" spacing="yes" background_image="" background_repeat="no-repeat" padding="" margin_top="0px" margin_bottom="0px" class="" id="" animation_type="" animation_speed="0.3″ animation_direction="left" hide_on_mobile="no" center_content="no" min_height="none"][fusion_text][/fusion_text][/fusion_builder_column][/fusion_builder_row][/fusion_builder_container]